Capabilities
We'll handle any protein challenge. SIGNATURE PROTEIN SOLUTIONS START HERE.
With long-standing expertise across the protein category—including turkey, beef, pork and chicken—West Liberty Foods is here to help our food industry partners achieve success. Our facilities are equipped to handle a wide range of packaging, processing and slicing possibilities, so we can deliver protein solutions that meet any menu, retail or sales need.
FOODSERVICE
Whether you're in need of on-trend appetizers, profitable entrées or high-volume sliced proteins, West Liberty Foods can create items for all dayparts and menu types.
CO-PACK
Let us help bring your products to market in an efficient and cost-effective way. We utilize a full range of packaging options that ensure the safest, highest-quality finished products.
RETAIL
National retailers trust us with their brands, for good reason. Packaging and product innovation, such as our clean labeling initiative, reflects our desire to help retailers meet consumer demand.
CLEAN LABEL PRODUCTS
We've taken such steps as removing phosphates and reducing sodium in our offerings, and many of our products are naturally gluten-free, casein-free and MSG-free.
ANTIBIOTIC-FREE PROTEINS
Sliced luncheon meats, breakfast sausage and more. All of our antibiotic-free offerings are hormone-free, vegetarian fed, free from nitrates or nitrites, free from preservatives and casein-free.
DELIVERING QUALITY AND INNOVATION
Here's just a sampling of what we offer:
FULLY COOKED IQF PRODUCTS
Grilled, baked, enrobed, chopped/formed, steam-cooked and convection items, such as grilled chicken strips and patties, meatballs, breakfast sausage and fully cooked chicken wings
SOUS VIDE PRODUCTS
Whole muscle sous vide products with bold flavors, including cook-in-bag rotisserie-style chicken, carnitas and brisket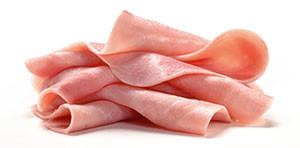 SLICED AND WHOLE MUSCLE PROTEINS
Turkey, ham, roast beef, chicken, pastrami, corned beef and dry sausage, available in stacks, shingles, shaved/fluffed, setups and logs; interleaf options available
We use innovative, environmentally friendly methods to improve the safety and shelf life of our products. High pressure processing (HPP) systems maintain the flavor and nutrients of fresh food while destroying foodborne pathogens.
Reduces or avoids the need for food preservatives
Environmentally friendly, using only recycled water and electricity
All retail and foodservice packaging is HPP-ready
PACKAGING: WHERE CONVENIENCE MEETS CUSTOMIZATION.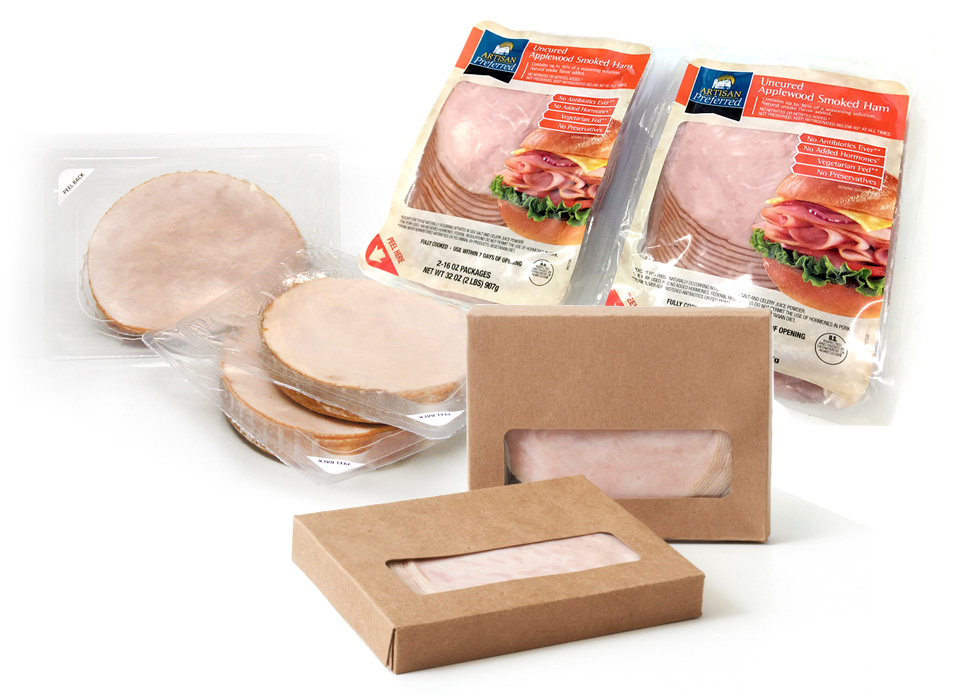 Our efficient packaging systems bring added value to our pre-sliced meats and IQF offerings. In fact, we developed consumer-friendly Peel & Reseal options that use less plastic than leading retail tray packaging—perfect for private label and co-packing opportunities. Other retail options include cartons made from 100% recyclable materials, along with bagging and zipper packaging capabilities for both retail and co-packing. For our foodservice customers, packaging options include gas-flushed or vacuum-packed pouches, trays and bulk.
GLOBAL SUPPORT SERVICES.
Looking to ship product internationally? We can take you where you want to go. Contact us for more information on our export program. Services include:
Temperature-controlled warehousing
Dedicated inland transportation
Rail services
Cross-docking
Trans-loading freight consolidation
Manufacturing
High pressure processing (HPP)
Supply chain logistics and consulting
Third-party redistribution
Container consolidation
Procurement
Export documentation
Labeling
On-site government services (USDA, veterinary)
Regulatory compliance